Through the Family and Faith program, parents – as the first educators of their children – are invited into a deeper and more intimate relationship with the person of Jesus Christ.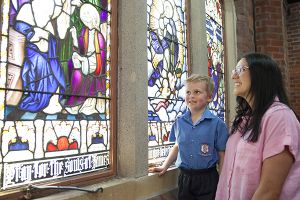 Parents are supported in their faith through prayer, workshops, information sessions, provision of resources and regular communication in newsletters.
The community embraces and appreciates our 'spirituality of the heart'; this is promoted through our rich visual symbols, icons, sacred spaces and expressions of prayer. The student take-home prayer bags provide a valuable resource to promote prayer in the home.
The Family Faith Educator program has added an extra dimension to both our prayer life and service and outreach. Program include Toddler Tales for Kindergarten transition to school, working to support local initiatives, for example Oz Harvest, and visiting aged care facilities.