Our school is situated in a quiet, green environment which
visually
showcases our Catholic identity in the many  gardens. We are located in close proximity to our parish church and our founding religious communities. We pride ourselves in maintaining an attractive environment both outside and inside the classroom.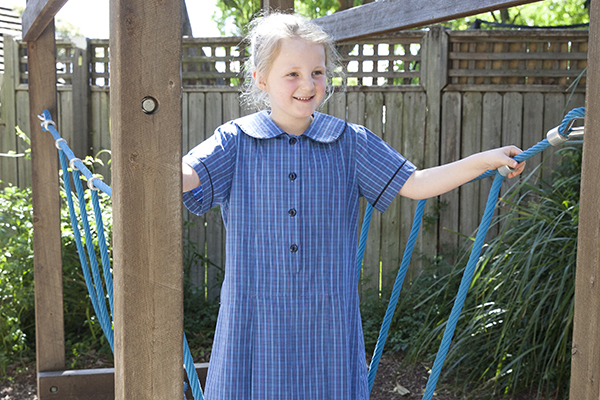 Playgrounds
Our variety of playgrounds provide students with different opportunities for passive and active play with access to a large meadow for Years 4 to 6. With the range of equipment and play resources available, the students have opportunities for creative play and organised games.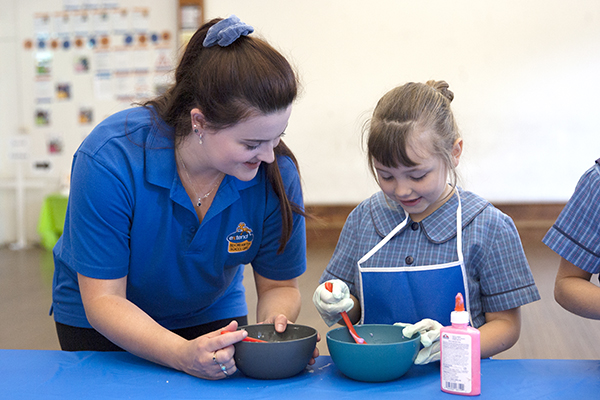 Before and after school care
This service is available in the parish hall, beside the school library and is provided by Extend. They offer a chance for children to learn and play in a fun and supportive environment promoting a healthy lifestyle by facilitating a device free zone with the exception of tablet-based homework. Every day there are extraordinary activities for children to discover, learn and play.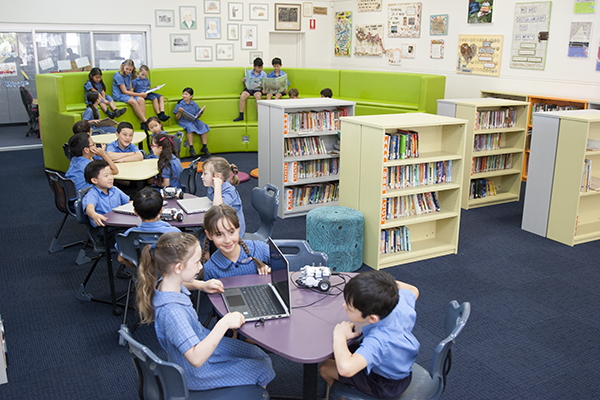 Library
Our library provides students and teachers with an open and flexible learning space. It is a place for learning but also a place used for meetings, planning sessions and prayer groups.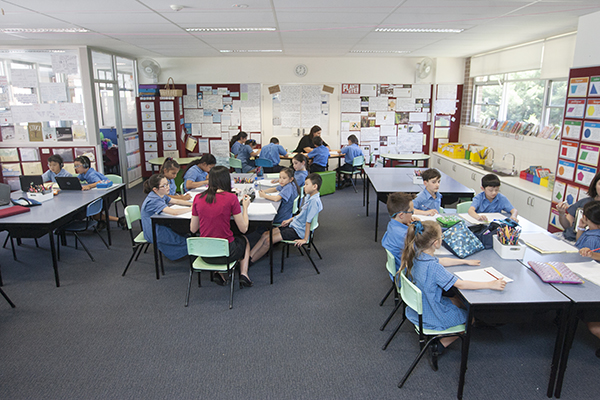 Classrooms
Our vibrant classroom environments promote collaborative learning and nurtures critical and creative thinking. These spaces provide a safe and supportive learning culture that encourages risk taking and develops self efficacy.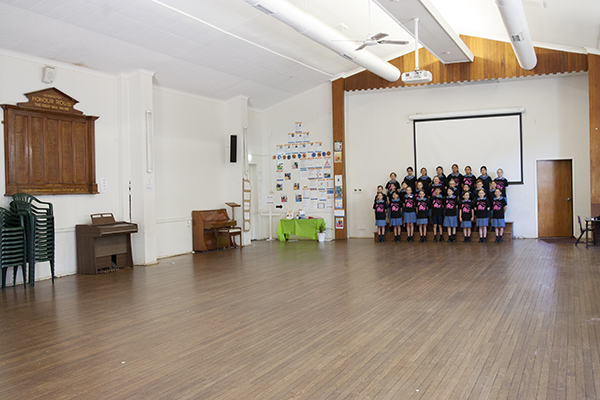 Hall
Our multipurpose hall is used for  school assemblies, passive play, Newman Symposium, incursions and a variety of student showcases. We are proud that both our parish and school community share this generous space.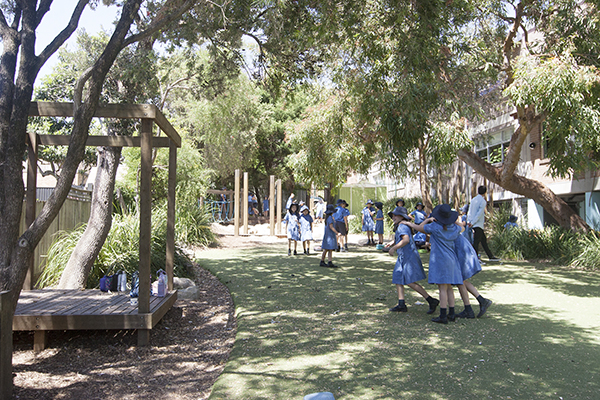 Multiple gardens and restful spaces
Our prayer gardens not only create a beautiful external environment but communicate and capture our school's story. These green spaces allow us to extend the learning beyond the classroom and provide a calm, peaceful atmosphere.